Intrepid Makes Astrology Easy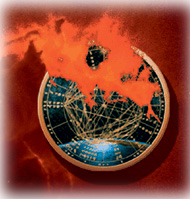 So, you ask, what is the promise of SELF-EVIDENT ASTROLOGYTM? Simply this: Astrology should be evident when you consider the physical properties of the Sun, Moon, planets, solar system, stars, etc. Where Intrepid is concerned, the core concept is that you should be able to use the program, find its features and play around with astrological charts with total ease.
Innovative Charting and Reporting Software
Based on the tenets of SELF-EVIDENT ASTROLOGYTM Intrepid's reports provide deep insights into each facet of astrology methodology. These reports include the full-flavored interpretations you've been looking for without the high price tag of other interpretation programs.
Intrepid is Andrea's favorite software. It is her preferred method of chart calculation. She says "it is the most user friendly of all". Everything is right at your fingertips! 
ALL SYSTEMS REQUIRE  (Windows or Macintosh)

512 Megabytes of core memory
1 Gigabyte of free hard drive space
Monitor resolution of 1024 x768 pixels
Color printer recommended
WINDOWS VERSIONS
98
NT
ME
2000
XP
VISTA (Home and Home Premium)
MACINTOSH OS X VERSIONS (G3, G4, G5 or Intel)

OS X – 10.3 – "Panther"
OS X – 10.4 – "Tiger"
OS X – 10.5 – "Leopard"