Pre-Payment is Required
To secure your reading appointment, prepayment is required. Each report, chart or prediction offers a TON of information. For those that want ALL the details, a minimum of one-hour is recommended.
There are 15- and 30-minute options available, for those who only want an overview. During your reading, you will be made aware of the time, and you will have the option to extend the reading.
Best Time for Surgery
The positioning of the planets and luminaries (Sun and Moon), can determine the good and bad times for you to have an operation or a surgical procedure. There are 10 rules that should be utilized that are supportive of having the ultimate positive results of any surgical procedure. For instance, you never want to agree to surgery while Mercury is retrograde and especially when Mars is retrograde. It's best to set up an appointment to have an astrological review of the dates your doctor is offering for your procedure. The ideal outcome is a smooth operation with results that do not require you revisiting the same procedure another time.
Compatibility & Relationship Readings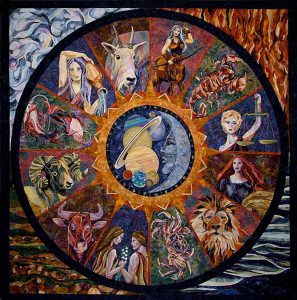 Is this Person my Soul Mate? Find out how compatible you really are. There's always 2 people, 2 influences of different personalities involved in relationships. These charts answer the questions of Are We Compatible?, What will the Areas of Difficulty be in this Relationship? Why are we together?
Future Predictions
Take a glimpse into your future: Exact dates given! Take a look into the potential influences in your life in areas such as finances, relationships, health, career, legal action, publishing, group activities, real estate, children and more. Have your calendar with you for this appointment or simply listen to the recording of your reading.
Horary Readings
Do you have an important decision to make with a specific question? Find out the in depth details! This chart is created upon the birth of the question. When you are clear on this question write it down. Write down the date, time, city and state you were in when you formed this question. You will be amazed with the amount of information you receive!
Life Chart Reading
An in depth, detailed reading of what occurred before your mother conceived you and while she was pregnant with you, your birth and the exact ages of experiences as they unfolded in your life. This is a very detailed reading which reveals what is at the root of your life experience.
Learn about your future with exact dates given!
Science has proven that the picture of the universe inside each of us is exactly the same picture as the picture of the universe that is around us. If our Solar Systems DNA pattern is the same as our DNA pattern...then it makes sense that it stores and carries the memory of where we have been! DNA is (deoxyribonucleic acid), which is a self-replicating material present in nearly all living organisms as the main constituent of chromosomes. It is the carrier of genetic information. During this reading your soul's genetic information will unfold with exact months and years given of your lives lived prior to this one.
Your exact time of birth is required for this Reading.
Consultation time is approximately 2 hrs for this type Reading.
Solar Return Chart
What does the year have in store for you? Get a snapshot of your year ahead! Each year on your birthday the sun returns to the place or degrees that it was at when you were born.